Short & Medium Run Metal Stampings, Precision Stampings, Weldments and Assemblies

Griffiths Corporation is a privately held company with headquarters in Minneapolis, Minnesota specializing in the metal stamping and metal fabricating business. With eight metal stamping/fabricating plants in six states we have experience serving customers in the United States, Canada, Mexico and worldwide. As an industry leader for over 50 years we strive to exceed our customers' expectations with a focus on quality, responsiveness, and cost savings. Our focus on these factors allows the OEM manufacturers we service to continue to be competitive in their respective industries.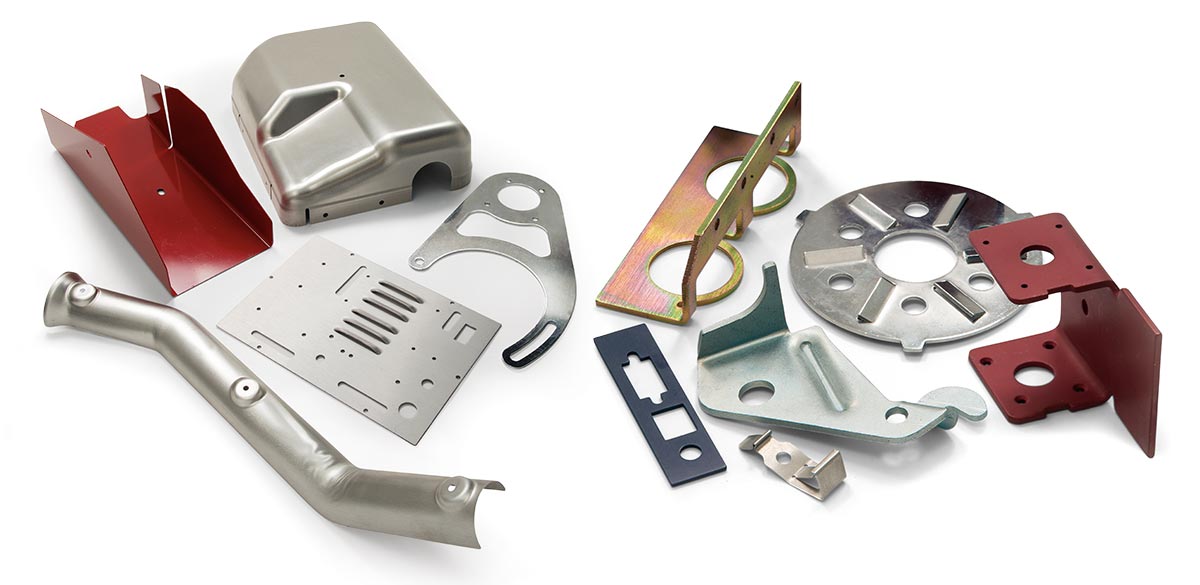 Wrico - Short & Medium Run Metal Stamping

Wrico Stamping is the country's largest short and medium run metal stamping company with six well equipped, well staffed plants. Wrico supplies high quality component parts and assemblies to the nation's leading OEM manufacturers in a variety of industries. Wrico combines versatility and speed to handle any job but it's the commitment to exceeding customer expectations that has made Wrico a leader in the metal stamping and precision fabricating industry.
Wrico is constantly expanding and adding top-of-the-line equipment to their metal stamping capabilities. That's commitment to customer satisfaction. Equipment capability includes presses from 20 to 400 tons, turret presses, 2D and 3D lasers with flexible manufacturing systems (FMS) for 'lights out' manufacturing, and robotic welding. In addition to short run metal stamping and component manufacturing Wrico is proud of its expertise in laser cut parts, fabrication, welding and CAD programming.
Starting with your drawing or sample our in-house engineers and tool makers assist in developing an appropriate design for the most cost effective manufacturing process possible. If it can be made, Wrico will blank, pierce, form, deburr, weld, stake, fasten, plate and paint to precise specifications on all types of small metal parts. Our engineers use the latest CAD systems and automated tools to accomplish the goal of manufacturing your part. Wrico's metal stamping process controls assure quality from prototype through production.
K-TEK - Precision Stampings, Assemblies and Weldments
K-TEK Corporation is an industry leader in precision metal stamping, assembled components and complex assemblies and large weldments. The solution to your part needs lies in K-TEK's dedication to the metal stamping industry. Production takes place on time and on budget.
K-TEK metal stamping facilities are state-of-the-art, top-of-the-line, and K-TEK is constantly updating its equipment and services to better meet customers' needs. K-TEK invests heavily in the latest equipment and processes with over 220,000 square feet in two modern plant facilities. Our in-house tooling design and build can get your projects up and running fast! With over a 50-year track record of providing Highest Quality, On-Time-Delivery, you are assured your expectations will be exceeded at K-TEK.
K-TEK employees are trained to meet the challenges presented by any company and any job, big or small. At K-TEK Corporation, a world of metal stamping capabilities makes a world of difference.